Are you at a transition point, looking to add new meaning and purpose to your life? This dynamic eight-week class, led by Marilyn Fettner, career and life counselor, will help you reflect on your life experiences in a new way. Through introspection, creative exercises, and class discussion, you will envision future directions for work, relationships, lifestyle, and service. Discover more about yourself: the key to unlocking your meaningful next steps.
6 Tuesdays from 9:30am – 11am
January 17, 24 and 31
February 7, 14 and 21
Cost: $250
Registration closes January 10, 2017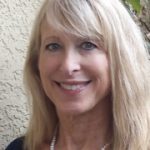 For 33 years, Women's Exchange has been committed to women as they thoughtfully explore personal and professional next steps. This fall, WE is excited to welcome Marilyn Fettner, Licensed Clinical Professional Counselor/National Certified Counselor and Certified Master Career Counselor to bring her professional career experience of over 20 years to guide women through discovering, exploring, planning and strategizing as the Facilitator of our Life Planning program. Women's Exchange is confident Marilyn knows what it takes for women to make decisions, re-tool and manage life's transitions.